MUMBAI 7-MIN READ
The Maharashtra FDA Commissioner insists every chemist shop must have a qualified pharmacist, finds Dilip Chaware.
Reported By: Dilip Chaware | Source: DNA | Updated: Nov 27, 2013, 11:00 AM IST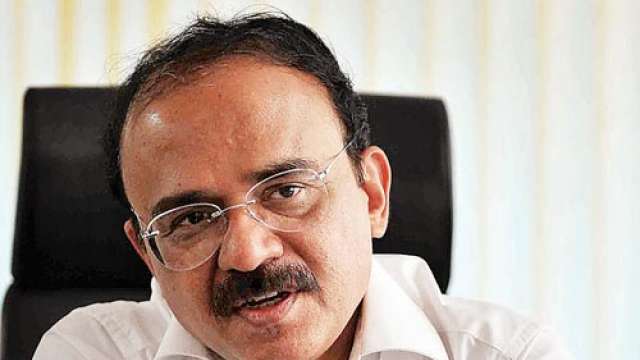 Are we aware that Adverse Drug Reaction (ADR) claims about 1,00,000 lives in the US every year or that no precautions in this regard are taken in India as a whole to prevent ADR?
Do we check if a pharmacist is present in our chemist shop? Do you insist on obtaining a bill after buying a medicine?
Absence of pharmacists during the crucial step of sale of medicines can have a very serious impact on not just the current generation, but even the generations to come. The business of medicine is different from other businesses; here, one is dealing with the patient who is already in a vulnerable condition. As such, utmost care should be taken to ensure that his health is not further compromised by wrongly sold or prescribed medicine.https://7065c2fe1e4568980574e1252ae72db8.safeframe.googlesyndication.com/safeframe/1-0-38/html/container.html
These are some of the elementary provisions in various laws enacted in India for safeguarding the average consumer but few care to observe them. Unless the general public is more vigilant in implementing laws, the situation would not improve, Mahesh Zagade, Commissioner of Food And Drug Administration (FDA), Maharashtra says.
When Maharashtra FDA Commissioner Mahesh Zagade began enforcing various legal provisions in different existing legislations, he had to face stiff opposition from all quarters. An agitation was launched against him by chemists' associations. The agitation is still going on in bits and pieces. Fortunately, Zagade has been able to implement the campaign relentlessly since he believes that a patient's life is more precious than any business or commercial consideration.
He is happy that the drugs and pharmaceutical industry, by and large, has responded positively to his crusade.https://7065c2fe1e4568980574e1252ae72db8.safeframe.googlesyndication.com/safeframe/1-0-38/html/container.html
Maharashtra has about 51,000 chemist shops. That works out to one shop for every 2,000 people, on an average. The state has 150 drug inspectors. Zagadediscovered at the beginning of his tenure that almost 34 percent of the chemist shops had been carrying out business without appointing a qualified pharmacist. Following this and with the cooperation from the retailers, he ordered that each shop must be inspected at least once a year by an inspector. He also started cancelling licenses. No such step was ever taken in the past. As a result of this intensive drive, appointment of pharmacists has received a much-needed boost all over the State. The outcome is that Maharashtra leads in the country as far as inspection of chemist shops is concerned.
As if by a coincidence, Zagade took over the reins of Maharashtra FDA in August 2011 when the Food Safety & Standards Act (FSSA) came to be enforced across the country. FSSA replaced the antiquated Prevention of Food Adulteration Act, 1954. Zagade was determined to enforce the provisions of FSSA in letter and spirit. Over the past two years, he has faced many hurdles but is glad to declare that his efforts are proceeding in the right direction and the general awareness about consumption of medicines is on the rise.
"At the end of the day, what matters is the safety of the people. I want Maharashtra FDA to emerge as a department that cares for the people, guards then from unscrupulous elements. Public good must prevail over private interests," Zagade explained in an interview for a special feature on FDA Maharashtra.
At a meeting of the All India Drugs Consultative Committee held in New Delhi on November 12, 2013, Zagade circulated a note which bluntly brought home the truth that various provisions relating to the food items and medicines were observed more in breach than in implementation (See Pg 10 for the note). Zagade's submission changed the complexion of the meeting agenda and it was agreed generally that all state FDAs needed to be more proactive in safeguarding the citizens of the country from the spread of spurious drugs, adulterated food items and from those professing magic remedies.
The sex ratio in Maharashtra has improved dramatically over the past two years. Ranked lowest in the state for its skewed child sex ratio in 2011, for instance, Beed district is now showing a promising upward swing, having recorded a 159-point jump last year in the number of baby girls born per 1,000 boys. The state's child sex ratio at birth, too, has shown at upward turn, with 905 baby girl births recorded for every 1000 boys last year, a feat officials attribute to the effective implementation of the PCPNDT Act. When asked if his campaign against unethical medical practices has contributed to this achievement, Zagade says, "I can only say that sales of certain MTP (medical termination of pregnancy) drugs have dropped by 87 per cent in Maharashtra over the past two years. It is for the authorities to determine how FDA's role has promoted in creating awareness in this regard."
Attributing his achievements to the dictum "Implement law as it is, schemes as they are," Zagade describes how he had to wage a battle inside the FDA and outside for such implementation. "One flaw I noticed in the mechanism after taking over was that the average patient was nowhere while the focus was restricted to the manufacturer, distributor and seller. I was determined to shift the focus to the common man. I am happy to claim that I have been successful to some degree though much remains to be done."
A milestone in Zagade's two-year tenure is his effort in smashing the stranglehold of the chemists' association. Industry insiders know very well how the association dictated terms to manufacturers, distributors and retailers. A system of obtaining a No Objection Certificate (NOC) from the association for introduction of a new medicine in the market and to appoint a dealer and stockist, though it had no legal standing. The manufacturers were required to obtain such an NOC without which business could not be run. Zagade raised his voice against this extra-constitutional practice. The matter went to the Competition Commission of India. Finally, the association had to issue an official circular which stated that no NOC from it would be required and that there would be no boycott of pharma companies that did not approach the association for an NOC.
To guard the average consumer further, Zagade appointed a committee to recommend guidelines on how to issue prescriptions. The committee comprises representatives of prominent Council and those practicing Ayurveda or Unani systems, and of the Pharmacy Council.
Another important enforcement is that no drug would be sold by a chemist shop without issuing a bill. The precaution is needed to prevent the sale of spurious drugs and to establish traceability of every transaction. "I found that hardly 5 to 6 per cent transactions were billed," he reveals. An agitation is underway against this enforcement, too, but Zagade is unruffled.
Zagade declares that Maharashtra is the topmost state in implementing provisions of FSSA, which covers all stages of food, from the moment raw materials leave an agriculturists stock until it reaches the dining table. It is from 'Farm to Fork,' he remarks. Transport of raw material, its stocks in godowns, suppliers, processors, manufacturers, tistributors and retailers are all under the purview of the Act. FDA is the sole implementing authority in this chain. There is a food management system and filing of annual returns with specific periodicity is mandatory.
Self-compliance for testing and food auditing also forms part of this mechanism. "Strict implementation of FSSA will ensure that no consumer receives sub-standard or outdated food items," Zagade points out.
About the stellar performance of Maharashtra FDA in implementing FSSA, Zagade says that out of the 16 lakh licenses issued under FSSA in the country, Maharashtra's share is about 4 lakh or almost 25 per cent. In banning harmful products like gutkha or scented supari, the seizures all over the country amount to less than Rs10 crore whereas Maharashtra alone has confiscated such products worth Rs24 crore. "This shows how serious Maharashtra FDA is about the well-being of the average citizen. Maharashtra tops in almost all health parameters in the food or drug sector."
To make the system of analysing health and medicinal products still more stringent, Zagade has asked the FDA laboratory to come out with its report within three days of submitting a sample.
Earlier, several months used to elapse before such a report was available. Moreover, Zagade has created a system whereby the chemical analyser will inform all the drug inspectors in the state, all the FDA Commissioners around the country and the media about the findings through a single email at the same time. "This will alert the machinery and the general public will be informed through the media about the products which are recalled from the market," he points out.
Zagade, who joined the IAS in 1993, has taken on the mighty and the powerful at every post he has been appointed to. He has faced slander campaigns and has been threatened with fatal assaults. But he is determined to decimate unscruplous elements and practices.
About the challenges he faces in the present assignment, Zagade says, "I am trying to change the mindset of the FDA machinery so that even after my transfer, the campaign continues. I want the FDA to play a role in which it protects the people from wrongdoers. I am of the opinion that ultimately, it is the general public which has to be vigilant and alert towards protecting its own rights."
Maharashtra has about 51,000 chemist shops and 150 drug inspectors. Almost 34 per cent of the chemist shops had been carrying out business without appointing a qualified pharmacist. The situation is changing for the better since Zagade has taken over.
An MNC sold a product which was already banned in the US and misrepresented about the ban. Maharashtra FDA was quick to expose this racket.
A committee to recommend guidelines on how to issue prescriptions consists of expert representatives from all branches of medicine. The committee's report is expected to be submitted soon.
Out of the 16 lakh licenses issued under FSSA in the country, Maharashtra's share is about 4 lakh. In banning harmful products like gutkha or scented supari, the seizures all over the country amount to under Rs.10 crore whereas Maharashtra has confiscated such products worth Rs.24 crore.